rollApp lets you run desktop apps, work with files, get things done — right from the browser on any device.
MuseScore Updated to Version 2.0
rollApp is all about the applications and we always strive to bring most up to date and advanced experience to our users. Recently MuseScore – great application for creating, playing and printing beautiful sheet music – has been updated to version 2.0. We are happy to announce that updated MuseScore is now also available on rollApp.
MuseScore has all the necessary functions to create general, choral, solo, jazz, orchestral and band sheet music. You can open your existing music sheets and export them to a lot of formats including .pdf, .ogg and .midi. The latest version also provides the opportunity to export to MP3 format.
Easy and intuitive interface will turn your work into exciting creative activity.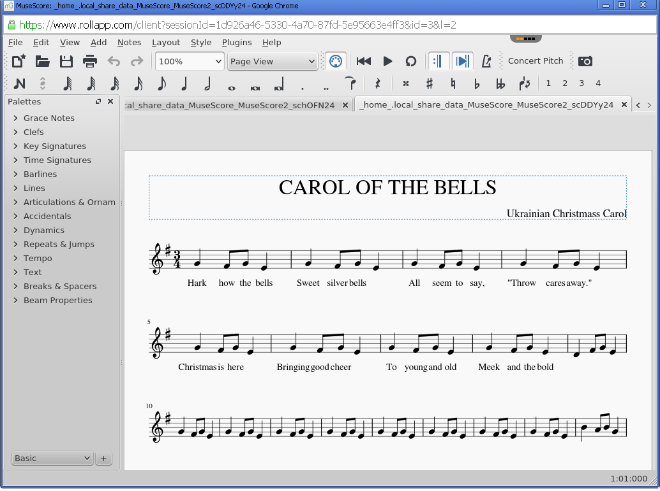 With rollApp you can write music in MuseScore where ever you are and on any device you have – all you need is just a web browser. It's easy to connect your cloud storage to open and save your music sheets to Dropbox, Google Drive, Box or OneDrive.
Try MuseScore on rollApp online and let us know what you think via Twitter, Facebook, Google+ or drop us a note at support@rollapp.com.