rollApp lets you run desktop apps, work with files, get things done — right from the browser on any device.
rollApp on Firefox OS
At rollApp we always aspire to let everyone use any application they need on any device they may have in disposal. And while for the established platforms like Windows PC or Mac it is relatively easy to find software for the task you have, for many of the emerging innovative platforms, like Firefox OS, it may be no easy thing to do. Providing tools for users of the new platforms has always been part of our mission and today is an important day as we officially announce availability of rollApp-powered applications on Firefox Marketplace.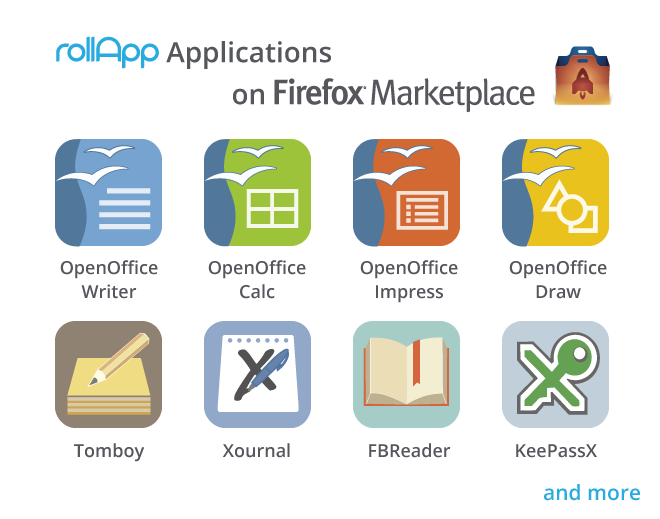 Some users already had a chance to try OpenOffice and other rollApp applications available in Firefox Marketplace on the Firefox OS devices and we see steadily growing use of our applications on Firefox OS.
Great thing about Firefox Marketplace is that you can install applications not only on Firefox OS, but on other platforms as well, for example, Windows or Mac. Follow these guidelines to install applications on your computer. Mac users may have to adjust security settings to install and run applications from Firefox Marketplace.