rollApp lets you run desktop apps, work with files, get things done — right from the browser on any device.
Printing from the cloud
Word processors like LibreOffice Writer and OpenOffice Writer unsurprisingly one of the most used applications on our platform. No wonder users of these apps were the one asking for ability to print their documents most vocally. And the day has come: you can now print your document form LibreOffice and OpenOffice applications on rollApp!
Printing works the way you would expect: you go to the File menu, click Print…, select rollApp Cloud Printer in the Print dialog and click OK to print the document.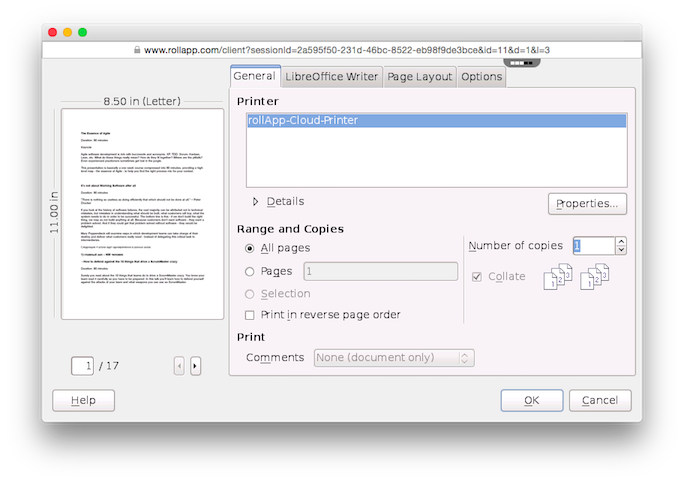 When the application is done printing the document, it will be sent to your computer and another print dialog will appear. There you can double check settings of your printer and when you click Print it will start transferring your document to the paper.
This is still an experimental feature and may not be readily available in all the applications, but it will as update them. Stay tuned!
Printing is already available to our rollApp Premium users and everyone will get an extension of the trial till the end of this week to try it for themselves.