rollApp lets you run desktop apps, work with files, get things done — right from the browser on any device.
Great apps to power up your Chromebook
As the number of online applications grows choosing apps for your Chromebook may become really challenging. To help you with that we would like to present you with some of the best apps for Chromebooks which will unlock full potential of your Chromebook device.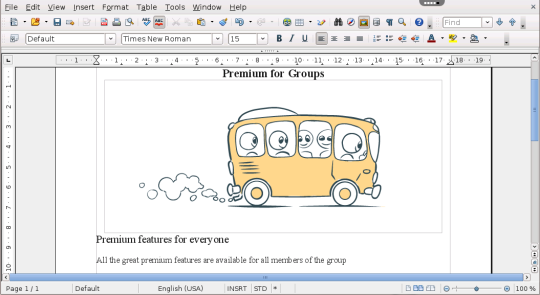 Working with text is the most common thing done with computers. Of course, there is Google Docs, which is the first natural choice for Chromebooks. However, many of the power users miss great document editing features available in desktop apps. And among the online text editors, we would like to highlight OpenOffice Writer as one of the best online apps for working with text documents. Its functionality is quite impressive: it will allow you to work with simple and complex documents from your Google Drive or other cloud storage.  It comes with every feature you can expect from a modern text processor: use various fonts, styles, and text frames, create tables and diagrams, layout document, and all of that right in the browser. OpenOffice Writer supports many document formats including files created with Microsoft Office (.docx and .doc file extensions). Together with other applications from the OpenOffice family, it can become full-fledged office productivity solution for your Chrome device.

Apart from working with texts your Chromebook can do some fairly unexpected and sophisticated tasks.
For example, you can design entire house interior with Autodesk Homestyler online. It does not require any special skills – everyone can quickly create a plan of his house or apartment and fit it out with real furniture from real catalogs of the world's best brands. You can do that in 2D and fast 3D mode. The application allows to draw inspiration from other people's projects or create and share your own designs. Try on a new wallpaper in your living room, move furniture in your bedroom or visualize the house of your dream on your Chromebook with this great online application.
Even the stars can become closer with Stellarium, the online planetarium on your Chromebook. You can explore the sky and learn interesting astronomy data about more than 600,000 objects in our endless Universe. The app creates  admirably realistic night sky view, bright constellations, the Milky Way, dawns and sunsets from any point of the world.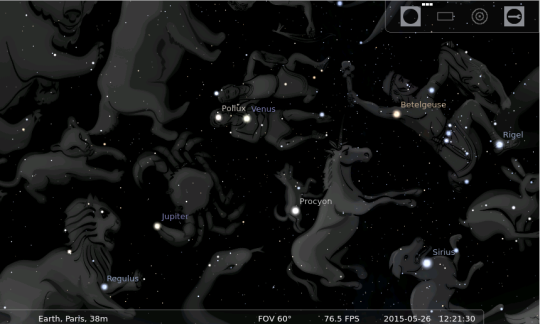 As you can see, Chromebook is quite useful for work and education. It can bring you a lot of fun, too. If you are up to a five-minute break, check out these nice games for Chromebook.

The first game we want you to try is a charming online puzzle called Entanglement. Your goal is to make the longest path through hexagonal tiles. You can play different strategies in single-player mode or take part in the competition with other players. Relaxing soundtracks and beautiful backgrounds create a pleasant meditative atmosphere. Maybe we will find your name on the leaderboard some day!
Another choice to kill a spare minute is simple but absorbing puzzle game 2048. You get some tiles numbered 2, 4 on a 4×4 grid. Your goal is to make a tile with a value of 2048. You do that by pushing the tiles around the grid with the arrows on your keyboard. Tiles will slide, when two of the same value collide, they will merge into one with twice the value. This game is good for kids and adults, everyone can have fun playing it online for free.
As usually with online apps, you can try them with no download or installation. We hope this review was helpful. And let us know how you choose best online apps for your Chromebook.