rollApp lets you run desktop apps, work with files, get things done — right from the browser on any device.
How to choose apps for your Chromebook: Working with Graphics
We already discussed some of the best apps for Chromebook for working with text and documents. Not surprisingly image manipulation is also very common thing we do with computers. Let's take a look at some useful instruments for a Chromebook that you can use to work with graphics.
There are two main types of graphics: raster (or bitmap) and  vector graphics.
You have definitely seen files with extensions .jpg, .gif, .png, .tif, and .bmp. All these files, including photos you take with your camera or smartphone are examples of raster graphics images. These pictures are comprised of pixels of different colors.  Raster images are really ubiquitous – you can view them on any computing device. However, they have shortcomings: they become blurred, when you scale them, and objects found in the picture can not be easily changed.
In contrast to raster graphics, vector graphics uses curves, lines, and shapes to create a picture. Since picture is a set of objects, they can be easily manipulated to change color, size or shape. Thanks to that it is possible to enlarge or scale the image down and it will not lose any details or sharpness.
Working with photos on Chromebook
When you think of working with graphics on a computer the first thing that comes to mind is Adobe Photoshop. It is well known for its omnipotence and complexity. But do you know that there is another awesome app as capable as Photoshop available online? It is called GIMP. Many art and graphic design schools, photographers and game developers choose GIMP for its plentiful functionality in creating, editing and converting image files highlighting that it is a powerful tool for serious tasks. And you can take advantage of it on your Chromebook with GIMP on rollApp right now!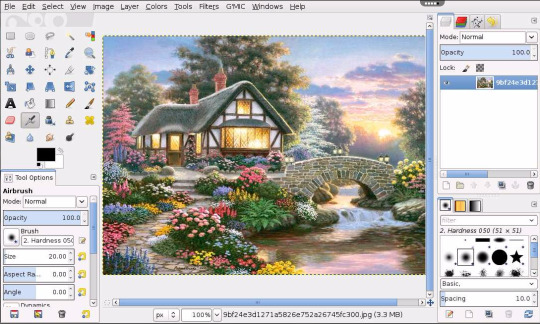 If you need a capable graphics editor but you don't have time to learn all the intricacies of Photoshop or GIMP you may like Pixlr Editor.  Its interface is similar to familiar desktop apps and has all the necessary functions – you can work with layers, remove red eyes, and apply numerous filters and effects to your photos with this great free application.

Another great tool for editing photos is  PicMonkey – amazing photo editor, simple and accessible even for kids. According to PC Magazine, it is one of the Top 100 best online apps. By the way, during this holiday season you can apply outstanding winter effects to your pictures and make snowy collages for your Facebook profile in this great app.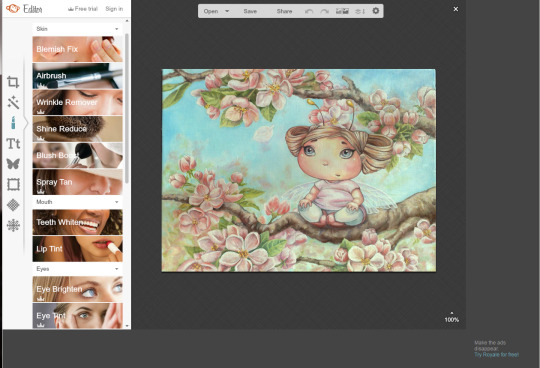 Those who like painting will definitely appreciate Krita. It's a perfect app for sketching, making exquisite concept art, comics and cartoons. Just as GIMP, Krita used to be exclusively a desktop application. But with Krita on rollApp you can create digital art masterpieces online with no download!
Creating vector drawings on Chromebooks
Vector graphics is based on completely different principles and is indispensable, when you need to be able to manipulate and adjust objects and shapes that comprise your picture. Vector Paint is a great start for those making first steps in creating vector drawings. This intuitively clear web app written especially for Google Chrome can help you create unique designs with different shapes, color gradients and layers for posters, diagrams, schemes and other graphics..
The next app called Inkscape is considered to be one of the best solutions for professional web designers and illustrators. It has a wide range of powerful tools for work with layers, contours, text and filters. Inkscape supports many vector and raster graphics file formats, and can convert between them.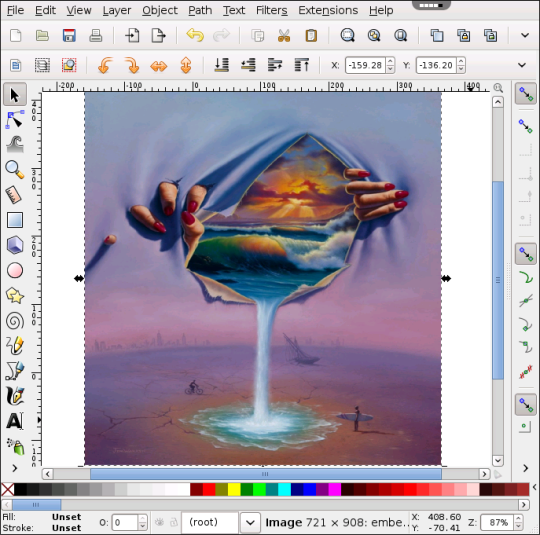 Last but not least in our today's review is online vector graphics editor YouiDraw. It offers a set of modern independent tools for drawing, painting, and making logos and website elements. They come with hundreds of templates, customized brushes and other useful features to help your creative work.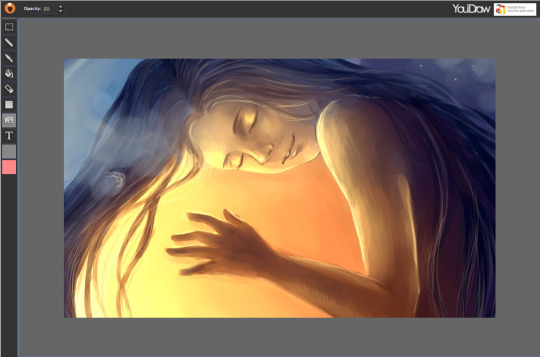 Feel inspired? We hope the apps we show will help you unleash your creativity. If you know other great apps that you would like to use online, please, check our wishlist and vote for your favorites. We will do our best to make your wishes come true as soon as possible.