rollApp lets you run desktop apps, work with files, get things done — right from the browser on any device.
Online Geometry
Applications for education take special place in our cloud app collection. All of them are special and allow to study particular area of science or practice a useful skill. If you are into geometry GeoGebra on rollApp is definitely worth checking out.
GeoGebra is a mathematics app for learning geometry and algebra, and working with tables, graphing, statistics and calculus in one easy-to-use package.
You can do constructions with points, vectors, segments, lines, conic sections and more.  For example, you can easily, well, easily if you know how,  inscribe a circle in a triangle: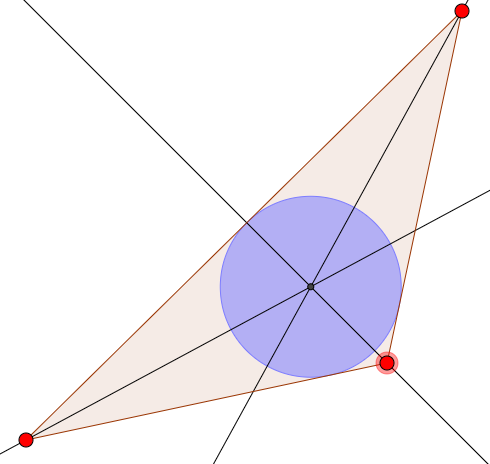 You can work with functions and change them dynamically afterwards. Great feature is that you can enter equations and coordinates directly. Just choose "Perspectives" menu and there "Algebra & Graphics". It gives you great tool solve equations and plot graphics.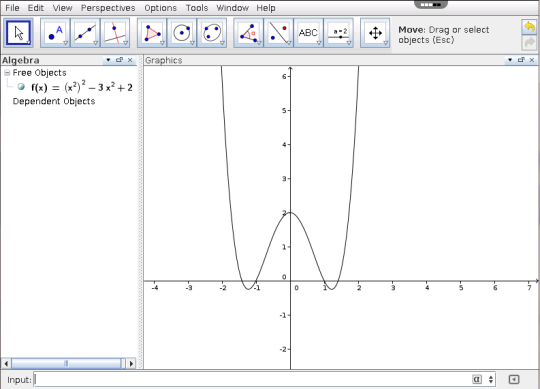 Other features of GeoGebra include:
Adding of unique objects: Points, Lines Through Two Points, Polygons, Ellipses, Angles, Reflect Objects, and Sliders;
Customization and configuration of each added object;
Creating and managing of new tools via a simple wizard;
Multilingual interface, and more
GeoGebra developers make their application available in the Chrome Web Store. Using GeoGebra on rollApp you can work (export and import) with your files in cloud storage - Google Drive, Dropbox, and others. And with rollApp it will work not only on Chromebooks, but also on iPads, Android tablets and other devices. All you need to advance your math is just a web browser.
GeoGebra has received several educational software awards in Europe and USA. Try it online right now!